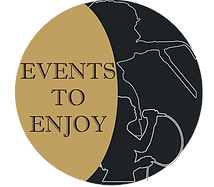 Music....Live it.....Love it!
Past Events
Events to Enjoy is organising the quality events since last 13 years now. It has organised events with legendary artists like Zakir Hussain, Ghulam Ali, Dr Wadkar, Kavita Krishnamurti, Anup Jalota and many more. It has also been associated with a charity - Culture and Arts.
More Info
Upcoming Events
Events to Enjoy has planned quality events for next 12 months. These events are planned in united kingdom and also in various countries.

Events to Enjoy organises the events from variety of genre of the music and arts.
More Info
Testimonials
Each of our event has been a full house one. Thank you to the lovely audience we had and wonderful artists who performed.
Many of you have written or spoken to us about your wonderful experiences with our events. Here are few of them
More Info
About Us
Events to Enjoy is very proud to be associated with Asia's greatest singers, musicians, composers and producers.
Our ethos is to create togetherness and to spread pride and excellence in the community. Our aim is to be a leading provider of exquisite live entertainment for both South Asian and local communities to create cultural harmony and unite in the community through collaborative musical events.
Associates



Past Events